Features
Chatform makes it simple to communicate with your contacts via SMS messages.
Engage your customers
Personalized Group Messages
Send a personalized message to your entire contact list. It's easy and fast!
Schedule Messages
Save time and money by scheduling messages to go out ahead of time. Get your Saturday's back.
Video. Photos. Emoji
Add some personality to your messages to make them more personal. 🤓
Desktop & Mobile
Send and recieve messages on your desktop and mobile device.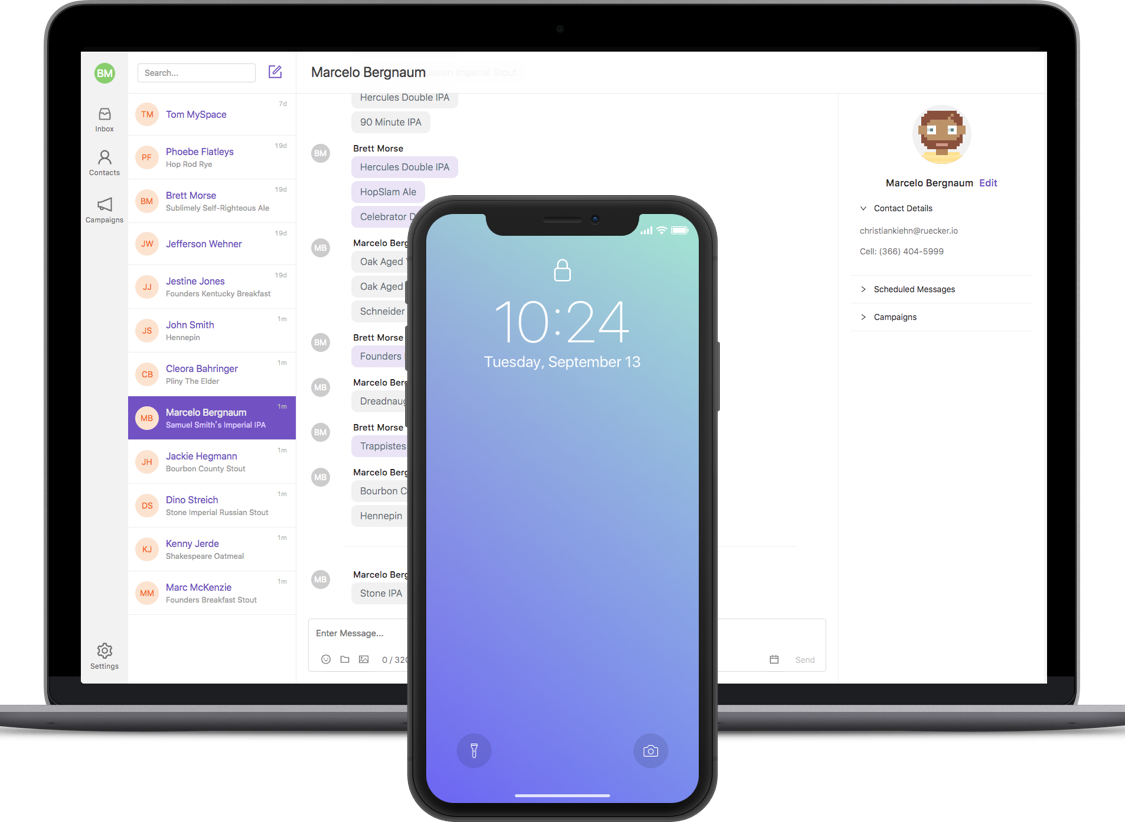 Acquire Contacts
Campaign Keywords
Build your list when customers text a word like "openhouse" to your dedicated local phone number.
Signup Forms
Simple forms your customers can use on your website to capture new contacts.
Automate Responses
Set up drip campaigns, automatic replies, happy birthday reminders and more.
Pictures. Video. Emoji
Add a little personality to your messages
Send personalized group messages
Save time by sending personalized messages to hundreds of your contacts.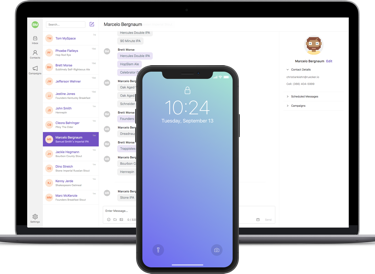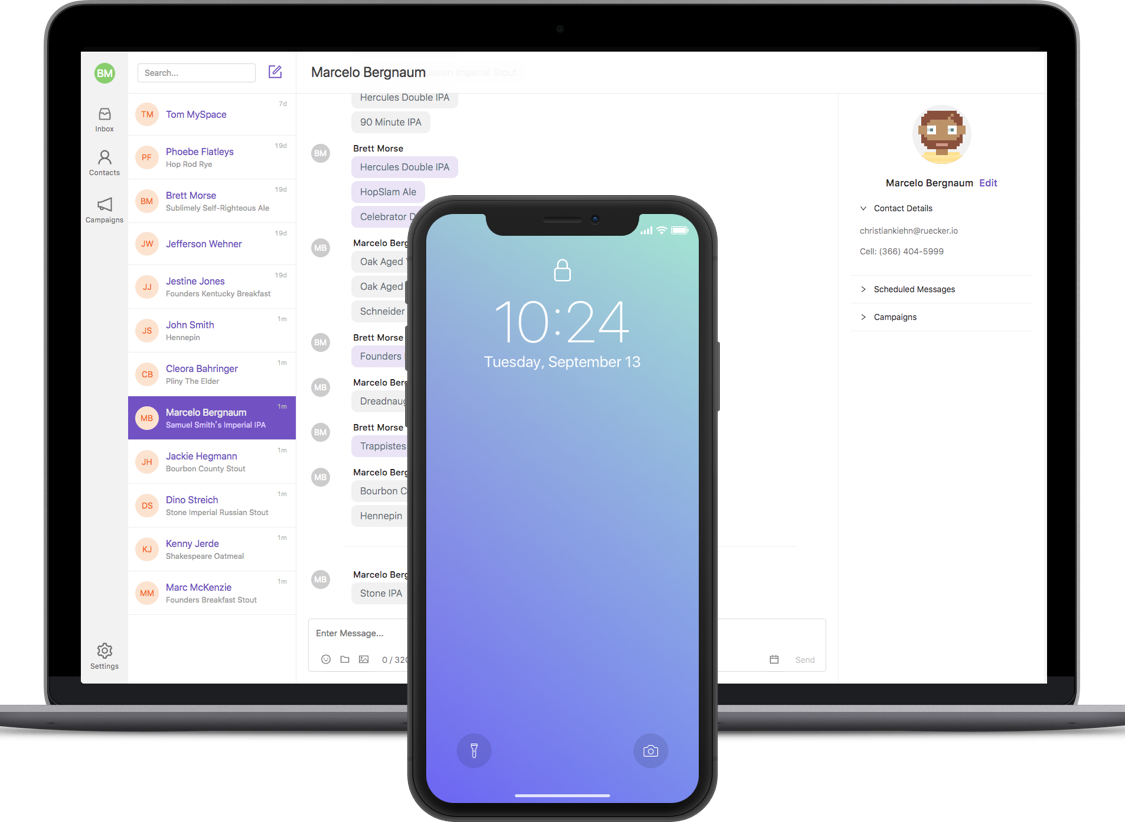 Schedule your
text messages
Have a message you want to send on the weekend? No problem. Schedule it friday 🤓